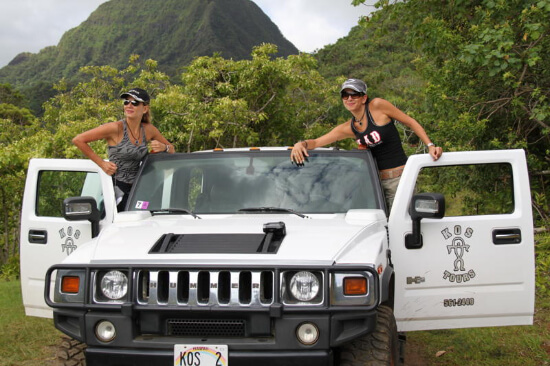 We are Oahu's #1 LOST tour company with exceptional and highly skilled guides.
The only "sightseeing tour" that a person needs to take on Oahu.
We proudly offer 4 tours. All tours are focused on two objectives:
– Providing the very best small group and private tours with numerous stops at the most beautiful locations on Oahu for wonderful photos of our magnificent scenery with information of aspects of Natural History, such as, native plants, birds, animals, geology, formation of the islands, Hawaiian and military history along the way. Our tours are perfect for LOST and Movie fans as well as general sightseeing.
– Showing filming locations for LOST, Hawaii Five-0 and newer movies such as Jumanji 2018, Jurassic World, Kong Skull Island and Snatched and some oldies such as 50 First dates, Blue Hawaii, Paradises Hawaiian Style, From Here to Eternity, Tora Tora Tora, In Harm's Way, Pearl Harbor and more.

Small Groups

Hotel Pickup

Sightseeing

Photography

Scenic Beauty

Hiking

Super fun!!
Being a Lost fan, it was great to see the main locations! Of course you can't see everything in one day, but I'm very happy with what we saw. The cascade, the main beach, the Dharma village, and many more.. even Nigeria and Thailand!! Dave also told us about Hawaii from a historical and geological point of view which was very interesting. Good value for money given the other island tour options around.

Fantastic tour!!
Our guide Dave was absolutely fantastic. We had told them that we were on our honeymoon and they turned up with an empty Hummer with just us whereas normally they take larger groups!! We went to lots of locations from Lost, 50 first dates, Hawaii five-0 etc and had plenty of opportunities to get out for photos. Dave was very knowledgable and able to answer all our questions and even had lunch with us!! It was a fantastic full day that I would recommend to anyone!! Not just fans of Lost but for anyone who wants a good tour!

The Circle Island Tour is for you!
After reading several of the other outstanding reviews of KOS Tours Circle Island Tour and our tour guide Dave, all I have to say is I 100% AGREE with every one of them. If you think you may only get the opportunity to do one Lost tour in your lifetime, make this the one!!! … His LOST knowledge was awesome, but even more, his knowledge about almost every single thing on the island was incredible – history, plants/animals, culture – if you can see and point to it, Dave can likely answer a question or point out fun facts/details/history about it! I was very impressed with his knowledge of the island and the many many film locations we saw… Can't recommend this tour enough!!!!! Would definitely make like Jack and GO BACK to the island for this tour! 🙂

Lost Tour Was Awesome
I can't get over this tour we had today, so I won't belabor this with unnecessary length. If you want a personalized LOST tour, I promise you that you won't do better anywhere on the island. Dave was amazing. The guy watches the show, researches locations on his own, and adds so much to the tour inside and outside of the show. We did the circle island tour and got so much more than we asked for… If you're a LOST fan, do this tour, period. It's a blast, and Dave is passionate about the show.