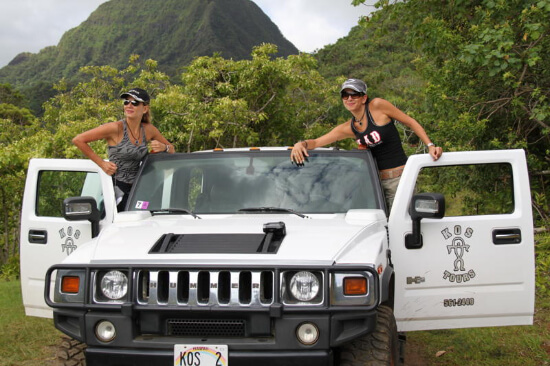 We are Oahu's #1 LOST tour company with exceptional and highly skilled guides.
The only "sightseeing tour" that a person needs to take on Oahu.
We proudly offer 4 tours. All tours are focused on two objectives:
– Providing the very best small group and private tours with numerous stops at the most beautiful locations on Oahu for wonderful photos of our magnificent scenery with information of aspects of Natural History, such as, native plants, birds, animals, geology, formation of the islands, Hawaiian and military history along the way. Our tours are perfect for LOST and Movie fans as well as general sightseeing.
– Showing filming locations for LOST, Hawaii Five-0 and newer movies such as Jumanji 2018, Jurassic World, Kong Skull Island and Snatched and some oldies such as 50 First dates, Blue Hawaii, Paradises Hawaiian Style, From Here to Eternity, Tora Tora Tora, In Harm's Way, Pearl Harbor and more.

Small Groups

Hotel Pickup

Sightseeing

Photography

Scenic Beauty

Hiking

This was amazing!!
This was amazing!! More than we expected and enjoyed all the sites we saw. Provided great and many photo ops! Super friendly! Absolutely recommend! We went on the tour on our first day and was just perfect to get a look around town.

Amazing Tour!!
We took this tour yesterday and my husband and I thoroughly enjoyed every moment of the tour. We were able to see screen shots of the movie and compare it to the actual locations which is very helpful for people like my husband who is not as big as a fan as I am to remember. In addition to all the lost locations, we were able to see many beautiful locations!! David, our tour guide, was an honest and genuine man who made sure we got our money's worth. He was very knowledgable and was able to answer questions we had about the state of Hawaii, Pearl Harbor, and other historic events. I highly recommend this tour!

Great Experience!
It was a great experience to get to know most of the island with a Lost show theme, it's a great way to visualize the distances between places and to plan to came back where you would like to explore more during your trip.
Dave was SO informative about all locations that we visited/ stopped to take pictures. He was also very kind to take family photos of us. We really appreciate his patience waiting for us to take masks off as we posed for the photos!
We learned and remembered a lot not just about our beloved show Lost but also about Oahu as a whole. He was absolutely on time not only on pick up / drop off , but communicating with him was great and a breeze, by email or phone, fast and helpful. That kind of certainly we needed to plan this part of the trip.
My family and I really enjoyed this tour. We were 3 people in the car plus Dave, we felt welcomed and safe. I totally recommend this tour! It's 5 stars!

Fans of LOST, this tour is amazing!
If you are a fan of Lost this tour is amazing! The "Darma" van is a very cool idea and we very much enjoyed our time in it ! If you have a day to spend this is a great tour. Even people who have not seen the show will enjoy this island tour !5*